Why "BIOTIN" works for beard growth
1. What's BIOTIN
Biotin, also called vitamin B7, which is a water-soluble vitamin.
2. How "BIOTIN" works for beard growth
As an main part of a healthy metabolism and creating the vital enzymes. In daily, biotin can be used to strengthen hair and nails, and it also called Vitamin H (for hair). However, it can also make a faster and healthier growth for your beard as many person do. 
Genkent beard growth serum contain biotin and several natural ingredient to activate your beard growth. it will help you to achieving a thicker, darker, and healthier beard as you expect.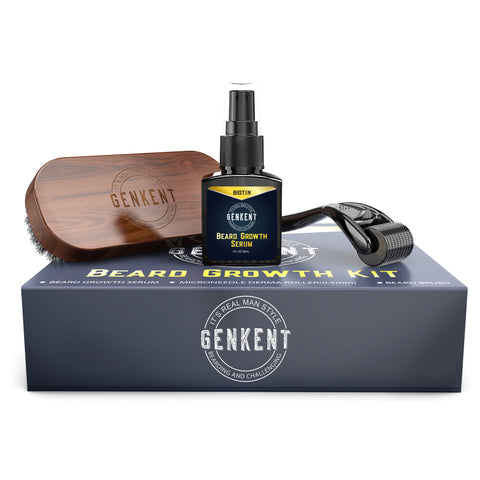 3. Feed back of Genkent B
eard Growth Kit
Our best feedback from customer is Genkent's beard growth kit, including biotin contained beard growth oil, which is natural and organic. The Genkent Brush and the Derma Roller is solid and well made, the beard brush has special treatment to keep the brush hair from failing, the roller are made of titanium 540 needles, it's medical grade quality and safe to use. We are now constantly improving all of them to try to meet all of your needs.
We look forward to your asking any questions about our products and cooperation!
 post in: genkent.com